To keep orientation simple during your visit, here you will find ground plans to download.
Location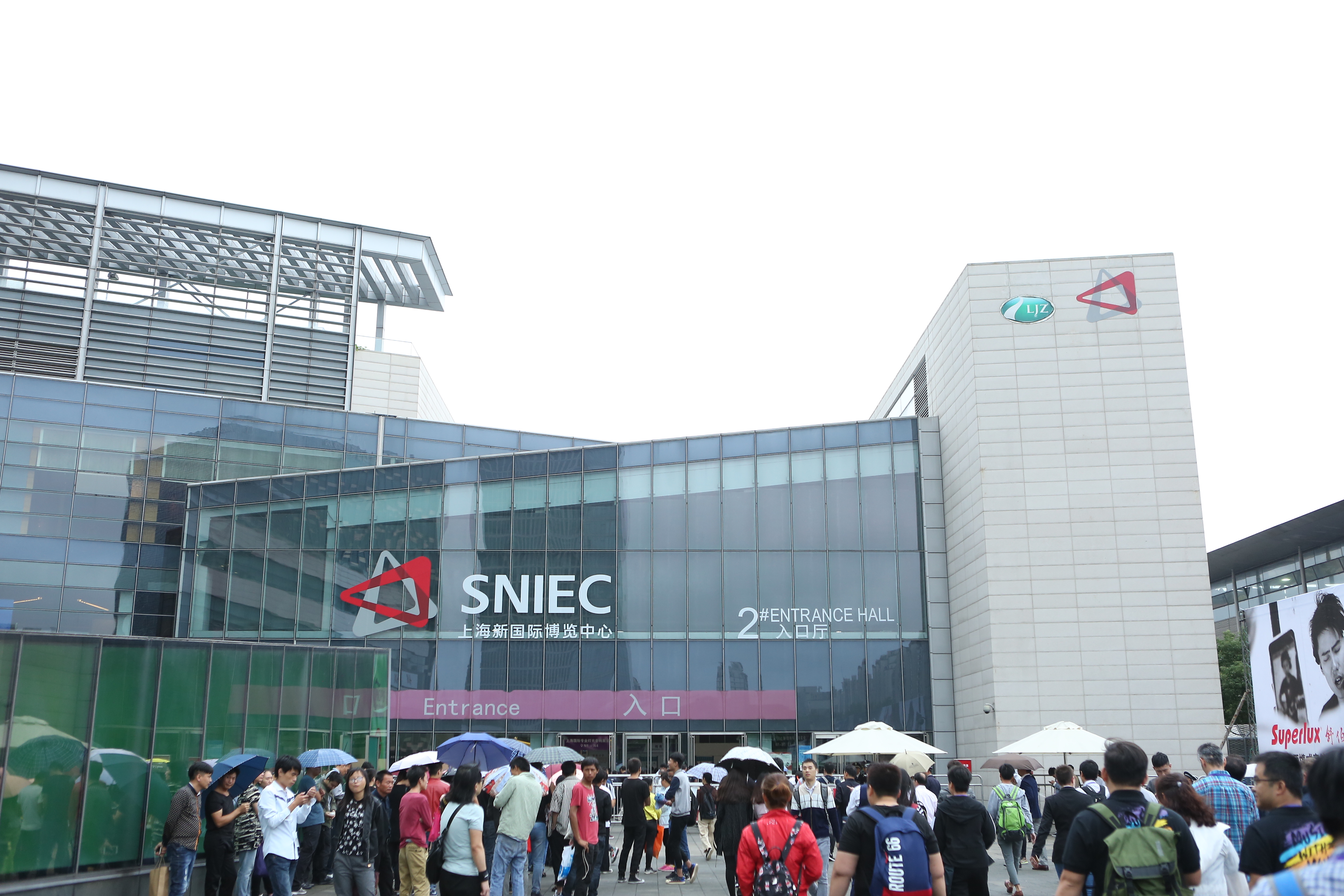 Shanghai New International Expo Centre (SNIEC)
2345 Long Yang Road, Pudong Area, Shanghai 201204, China
Tel : +86 21 2890 6666
Fax: +86 21 2890 6777
Email: info@sniec.net
2023 Floorplan
At Music China, the individual product groups and exhibitor are allocated to the individual exhibition halls, which makes it easier to find the products you want.
Find the location of your potential business partner now.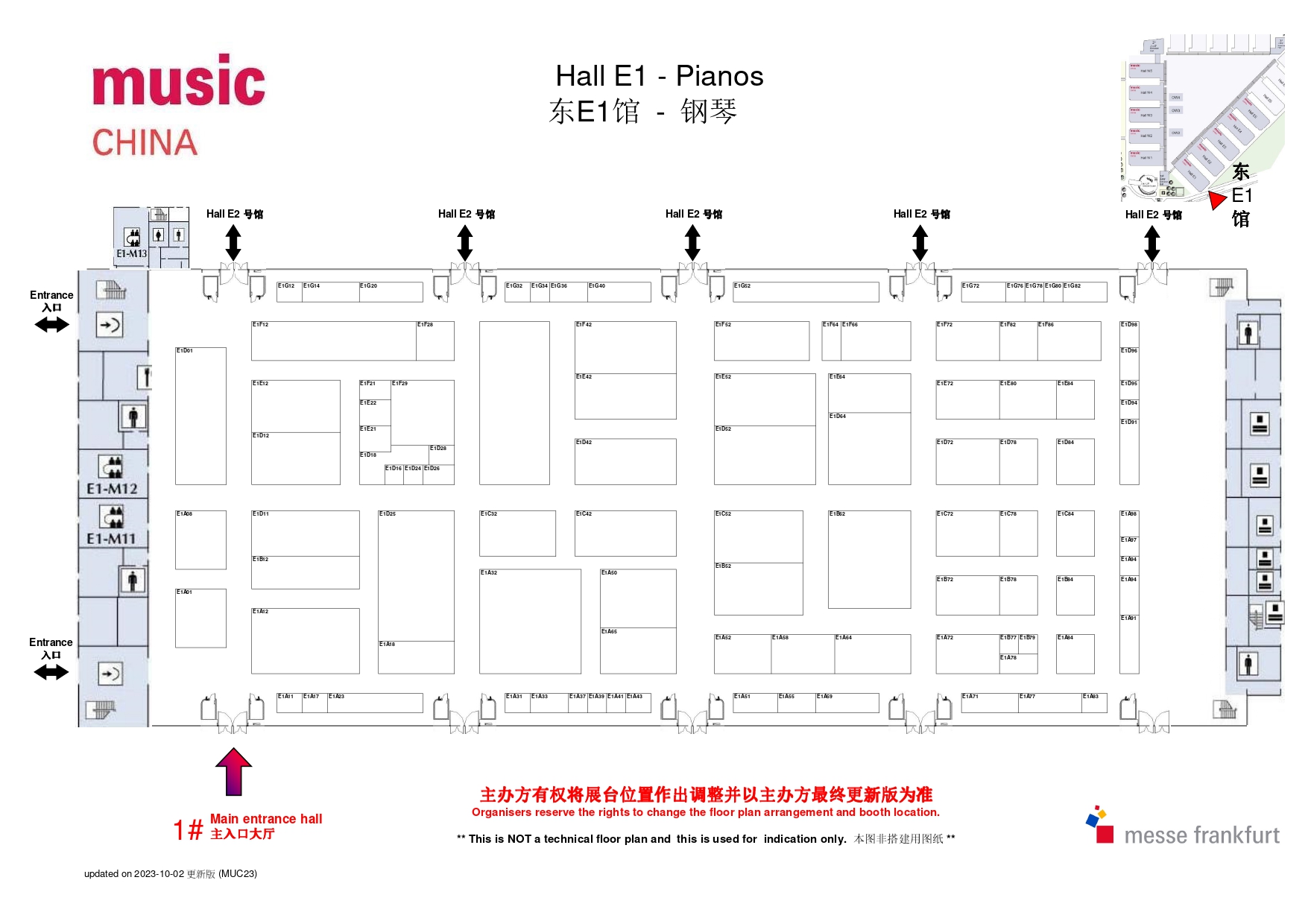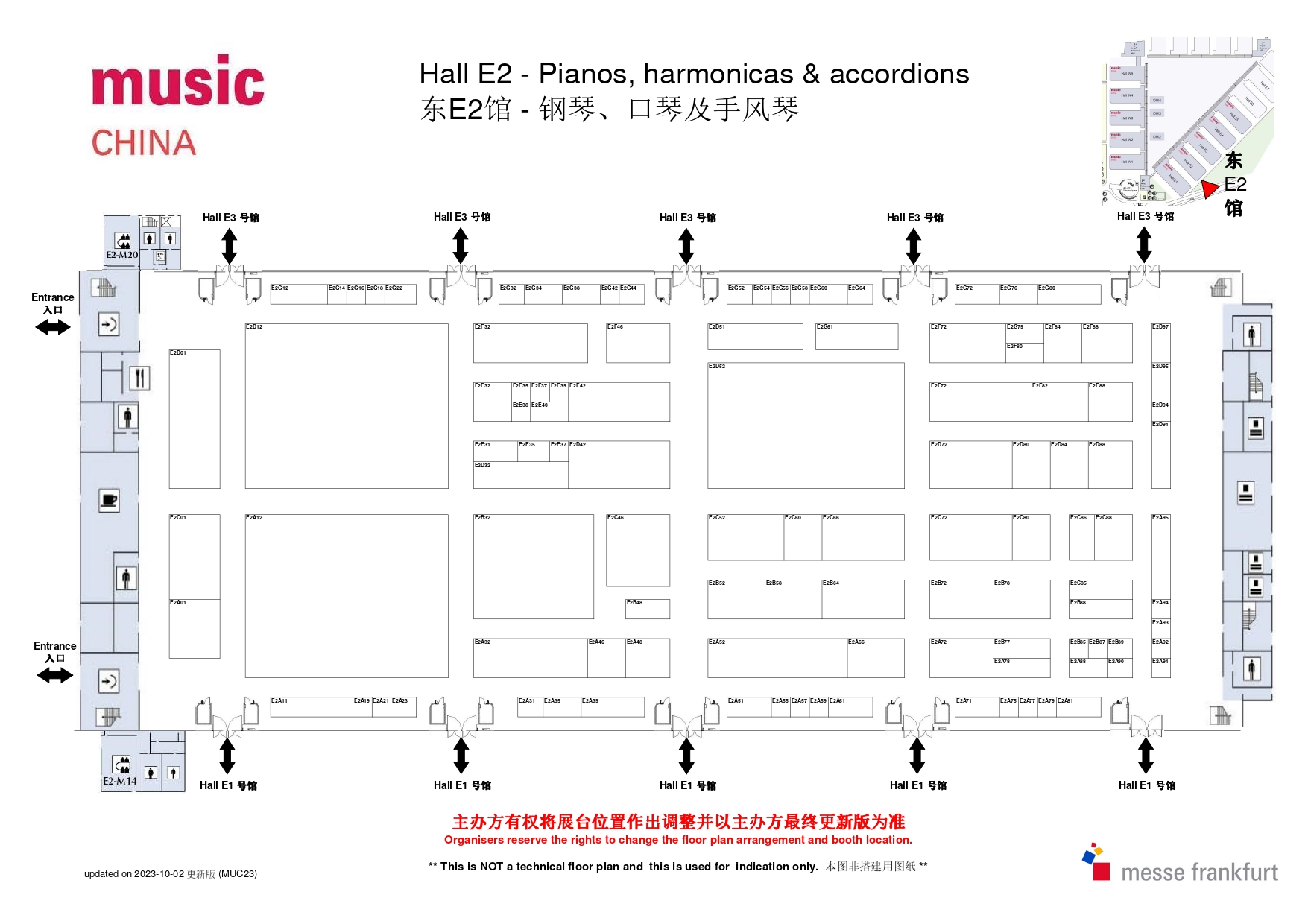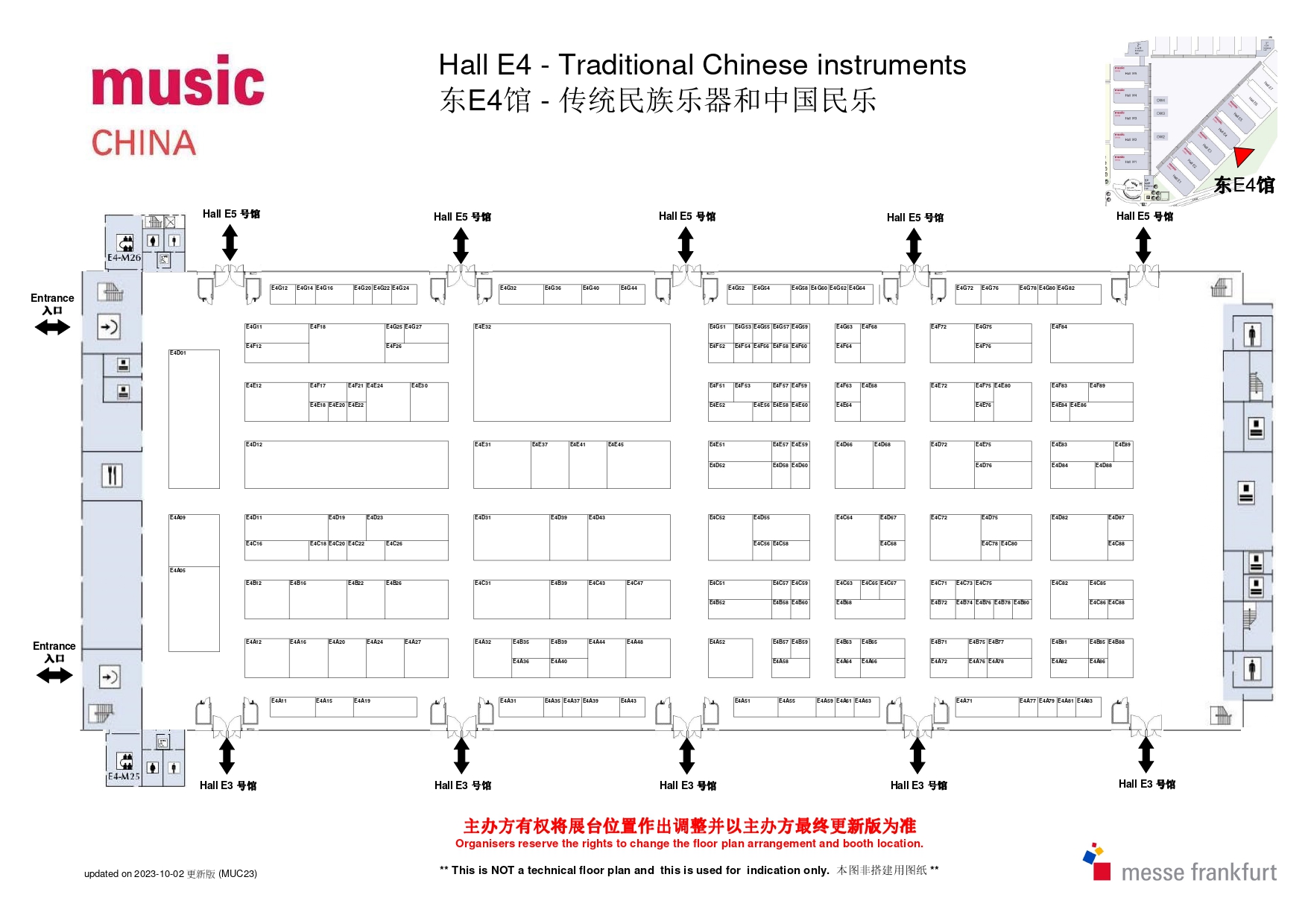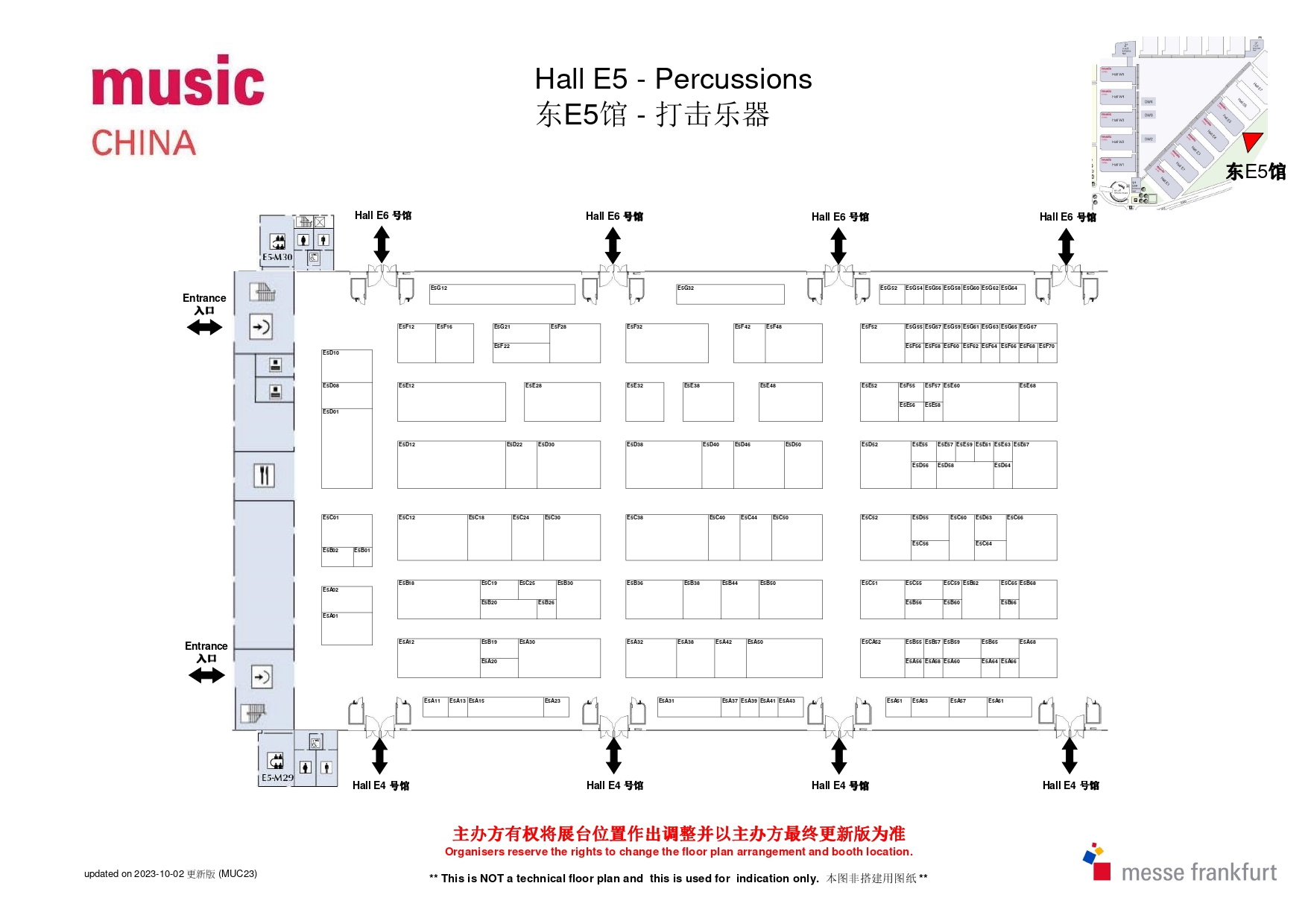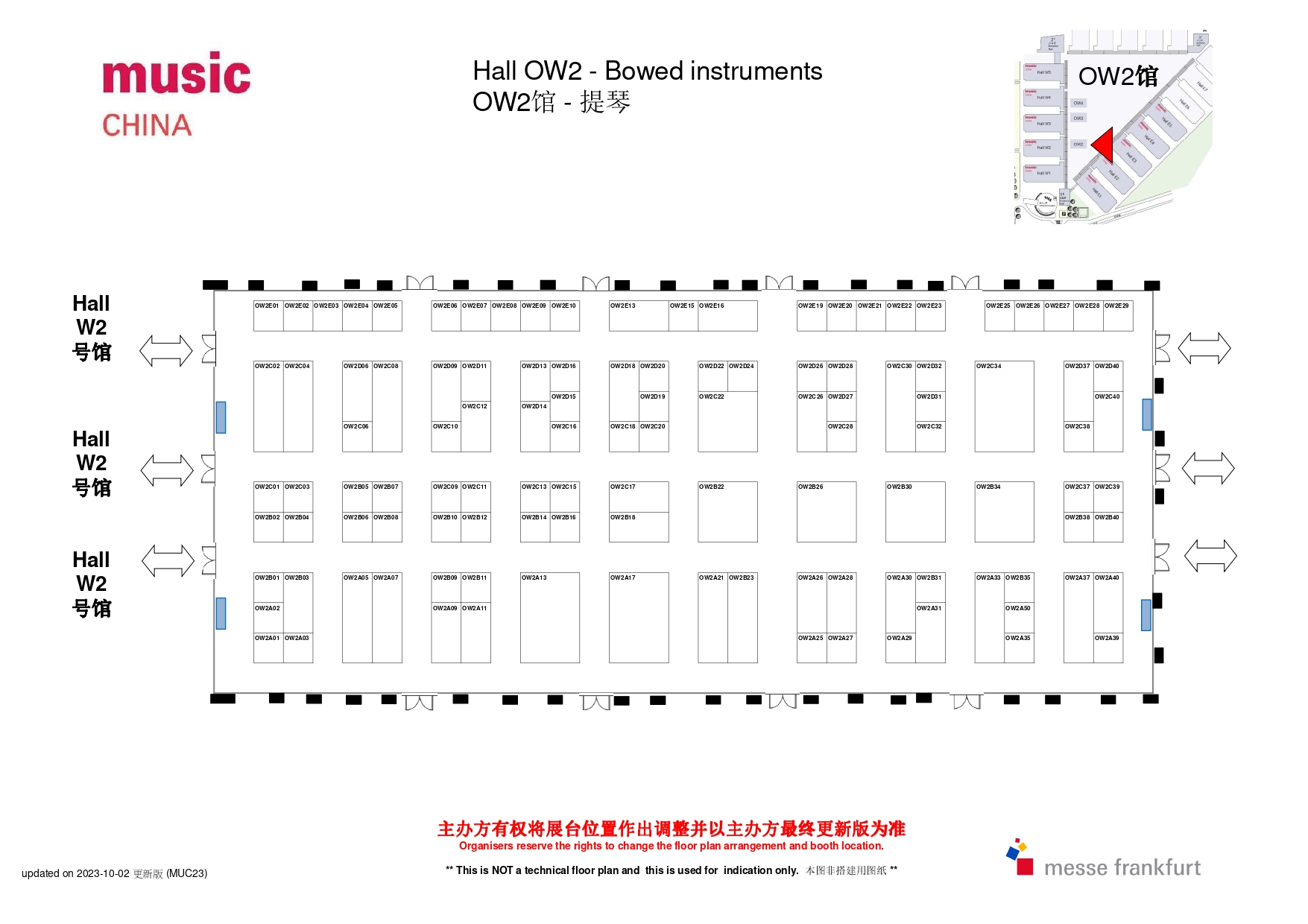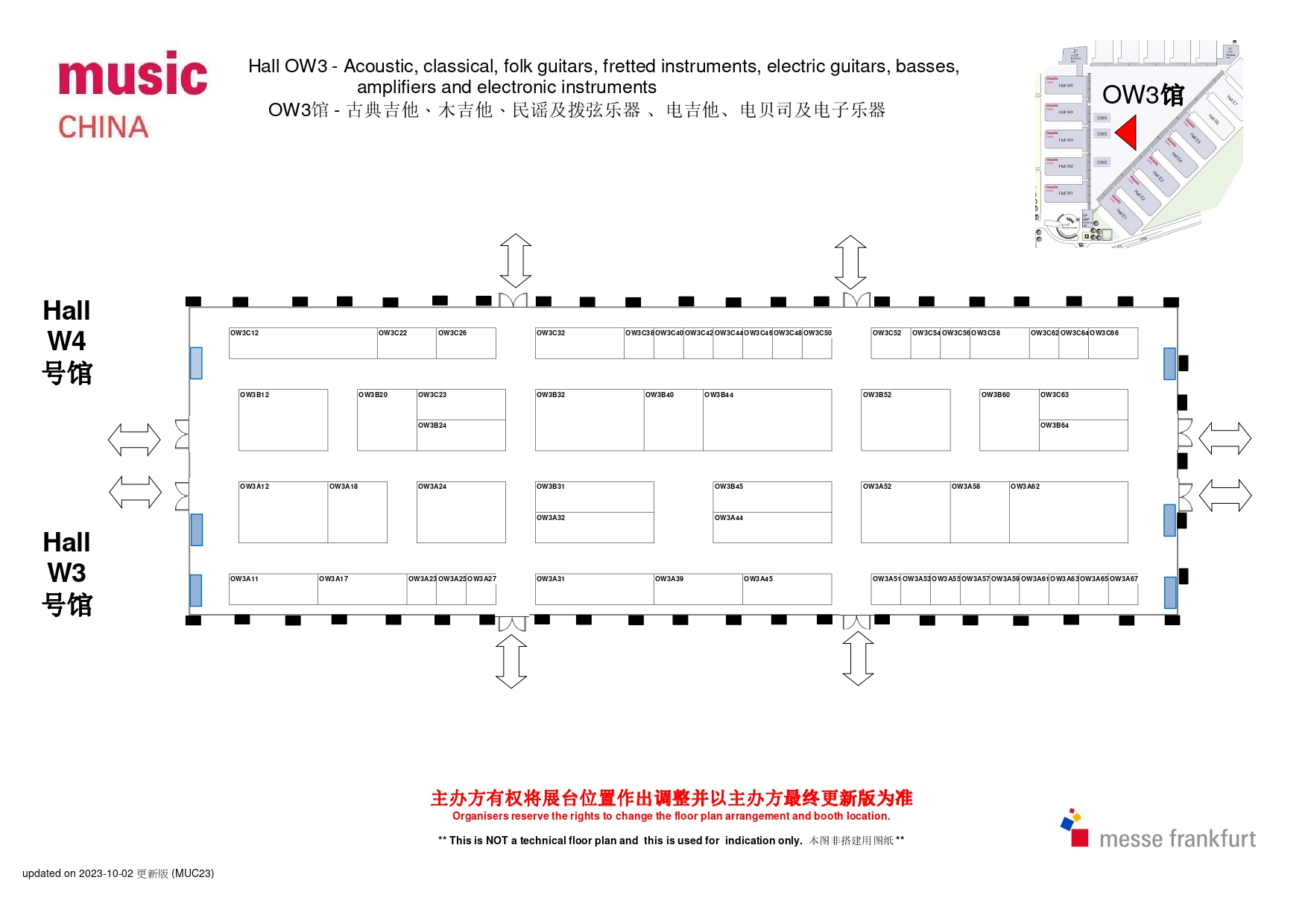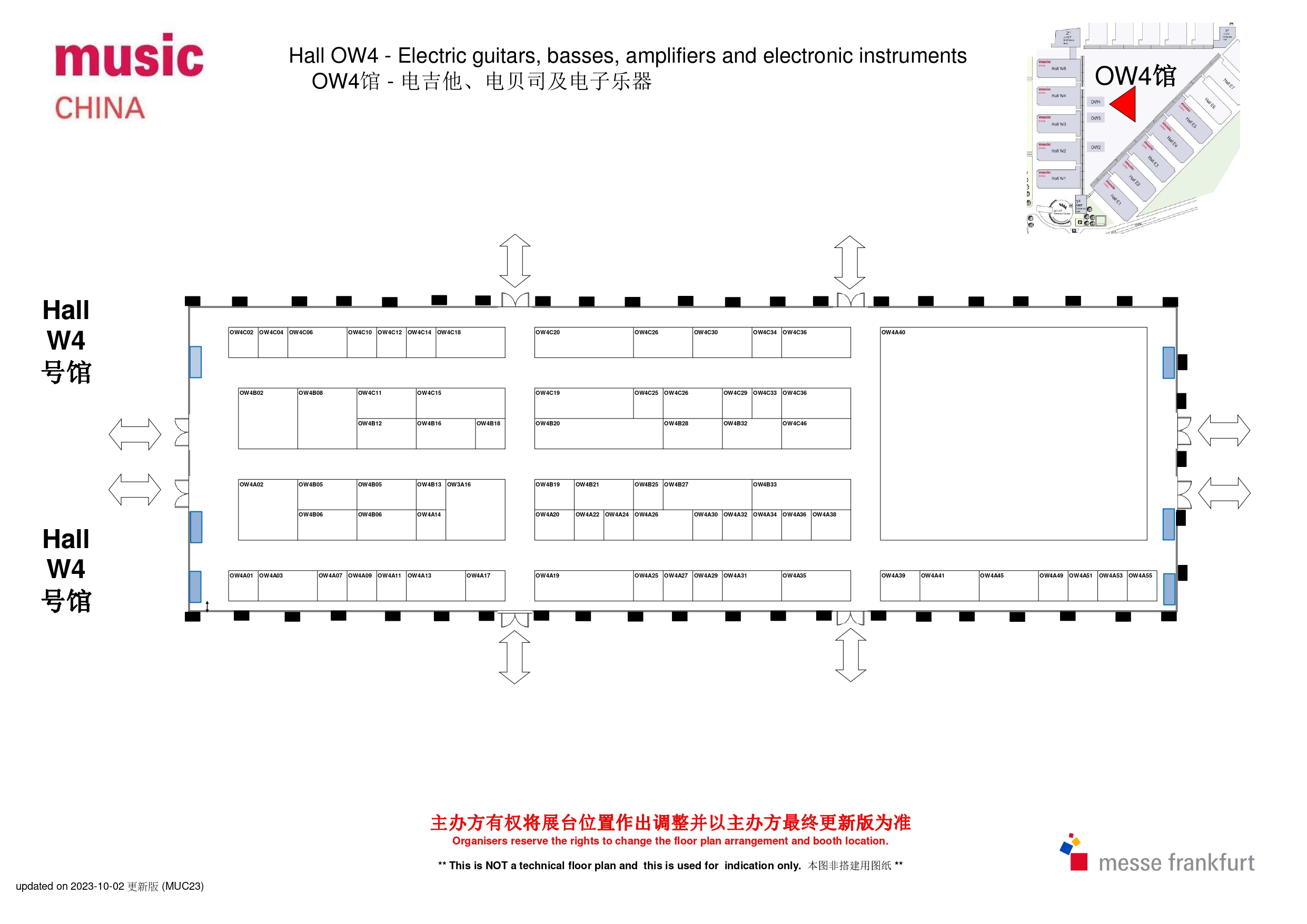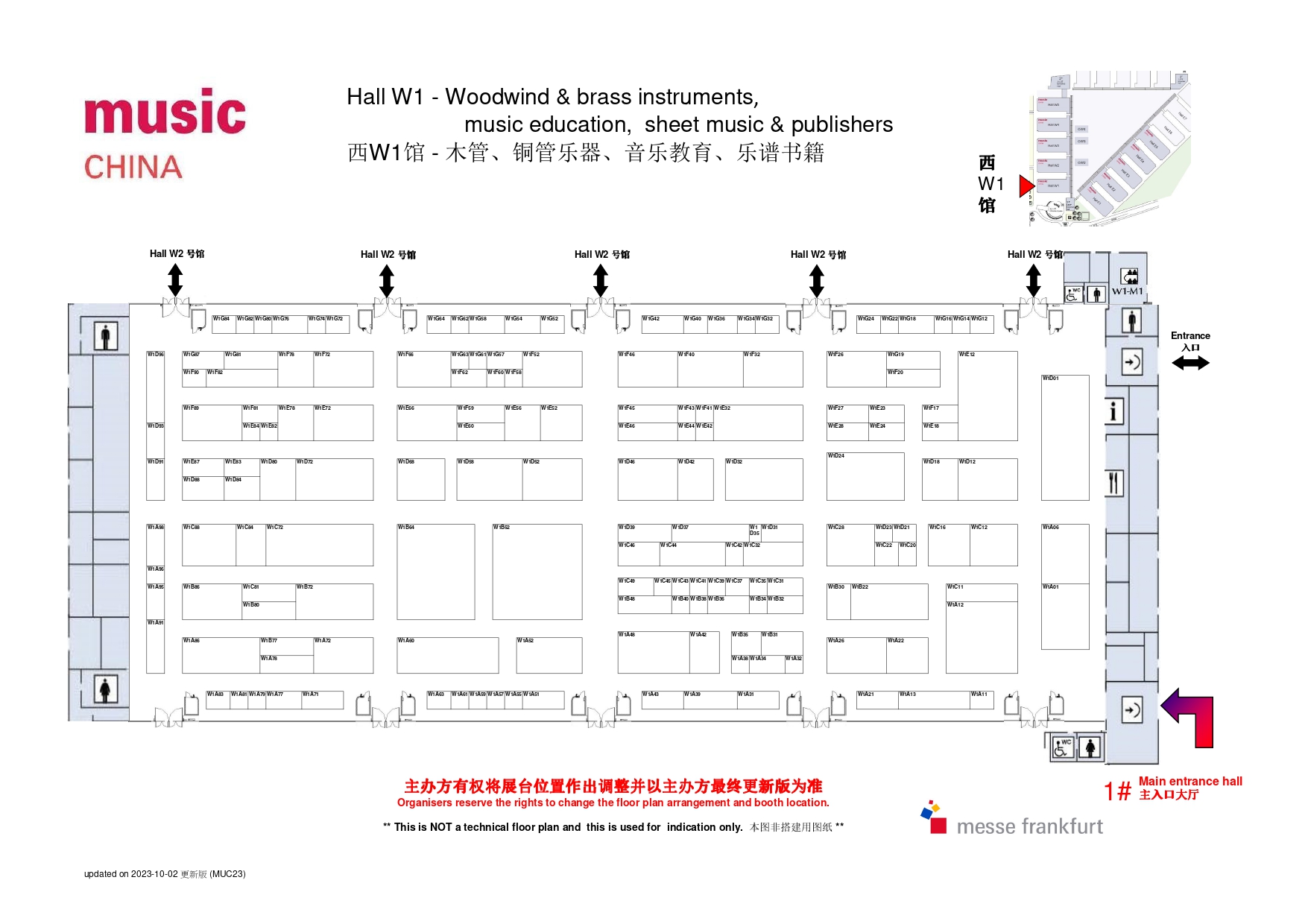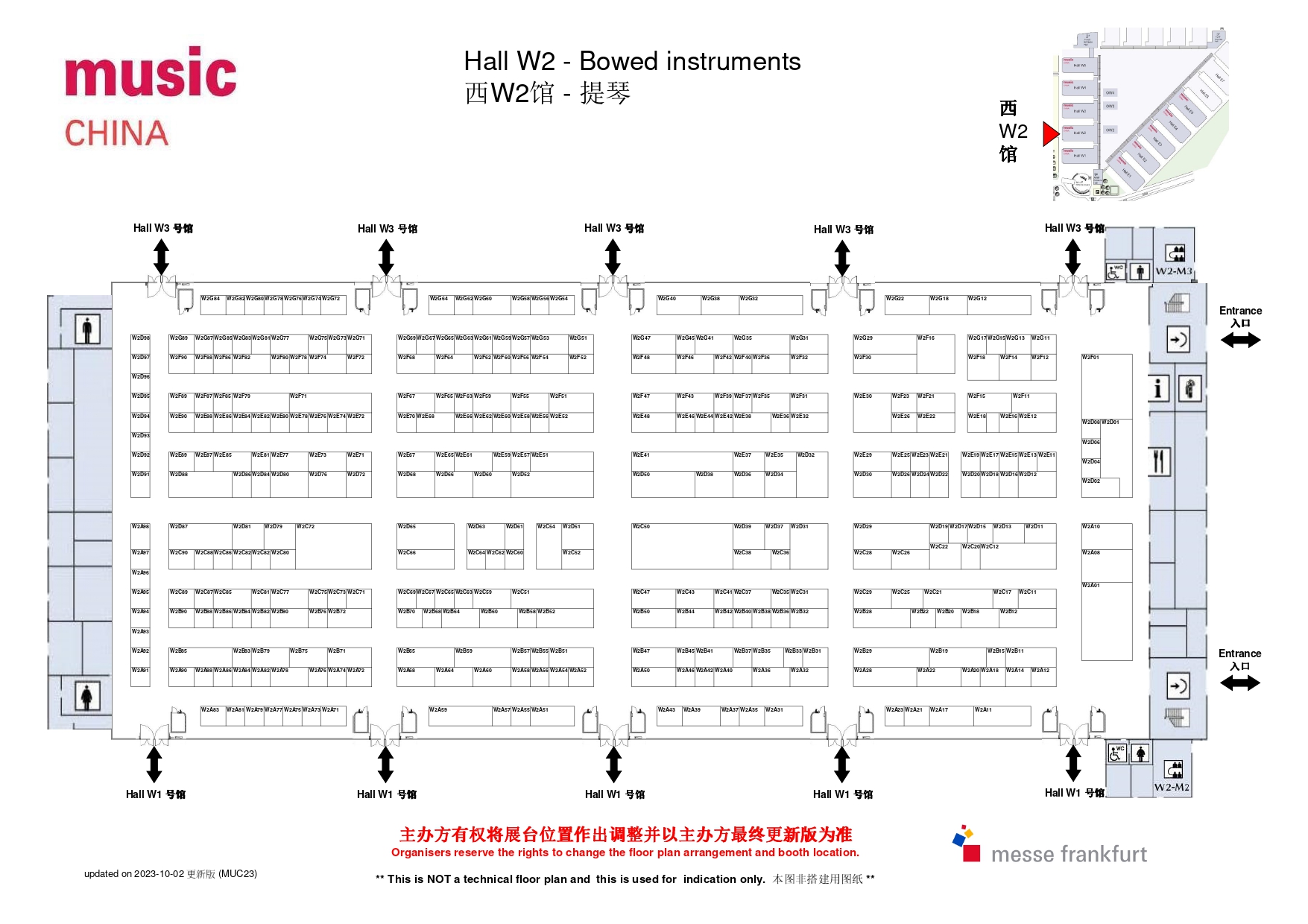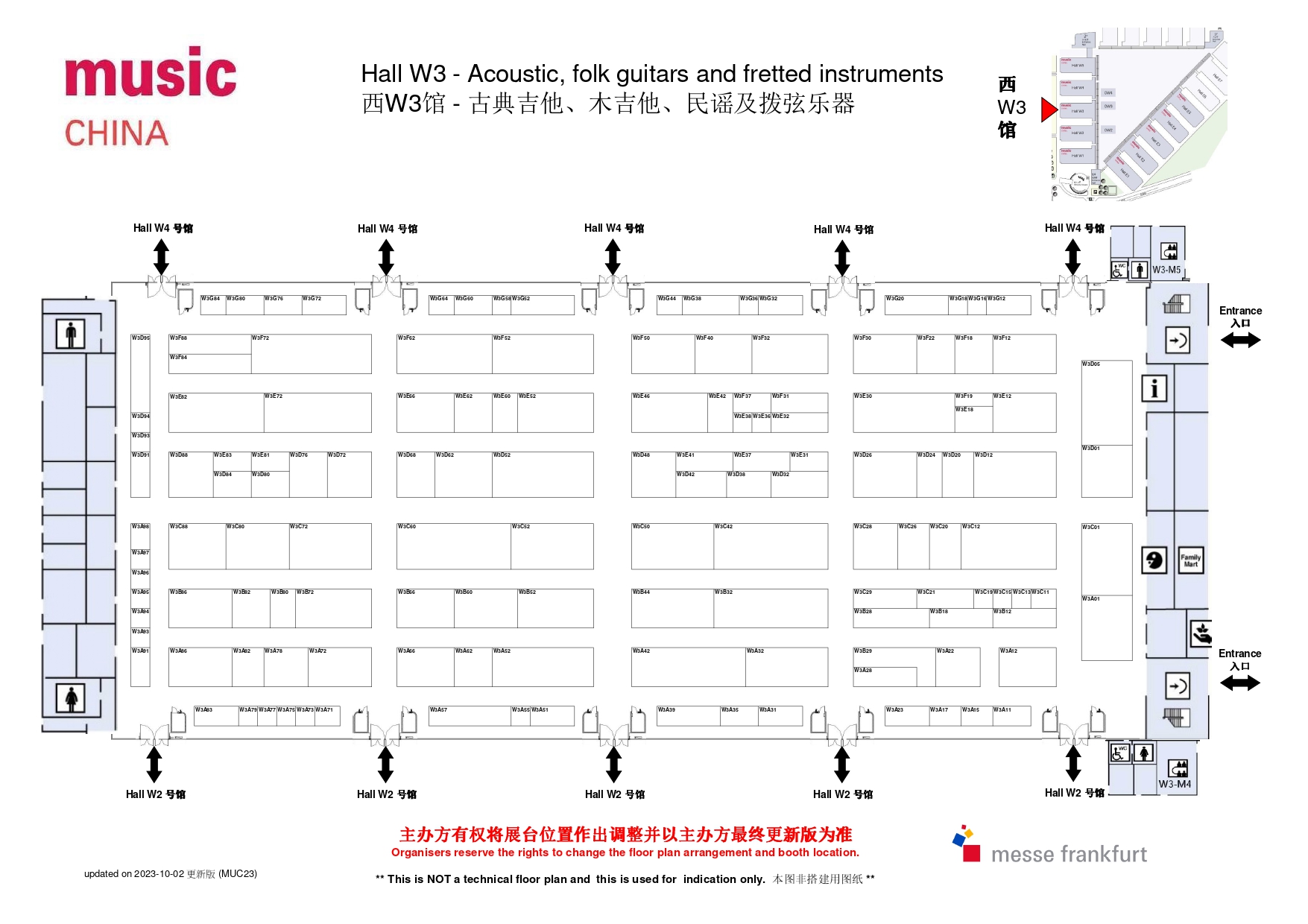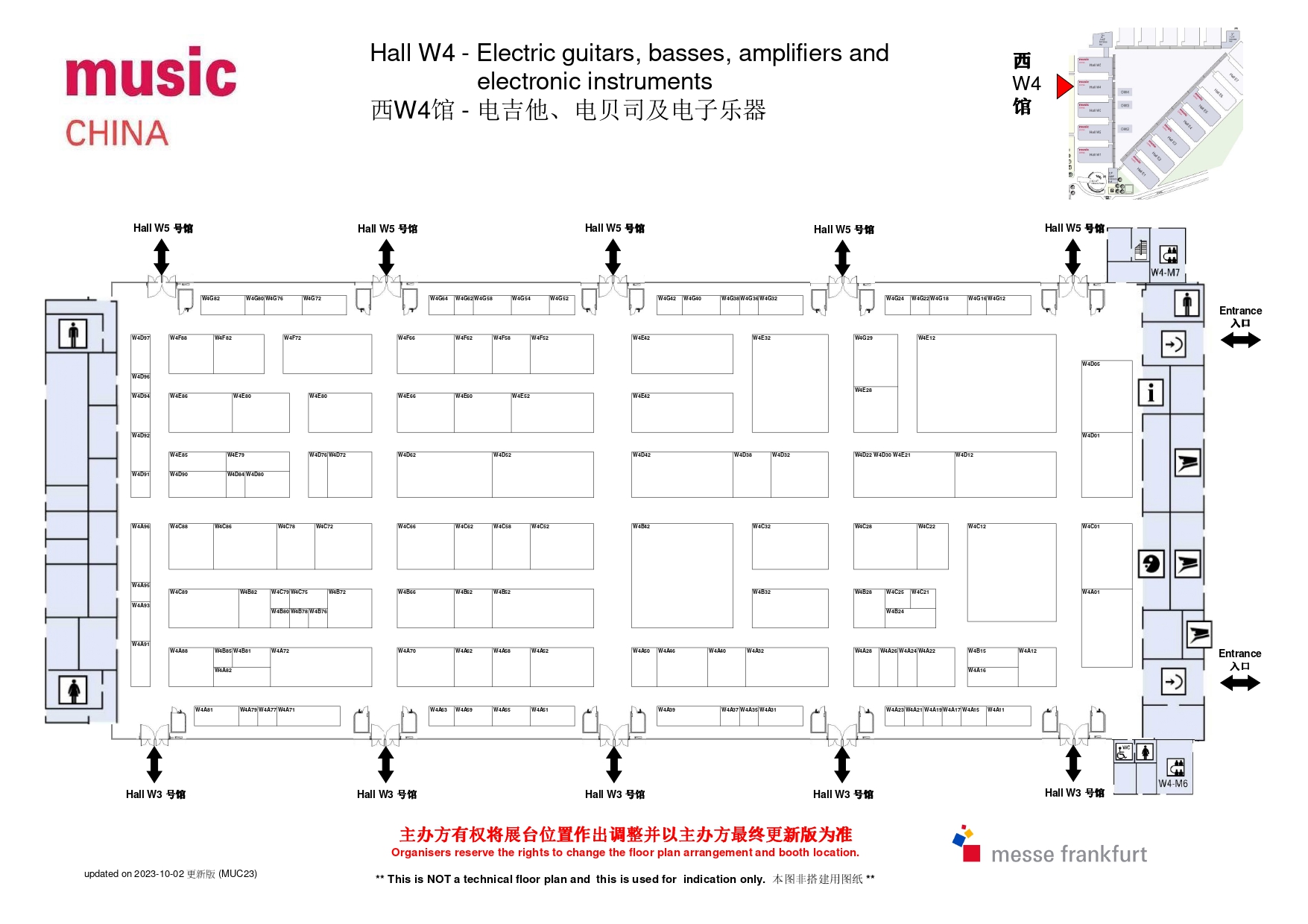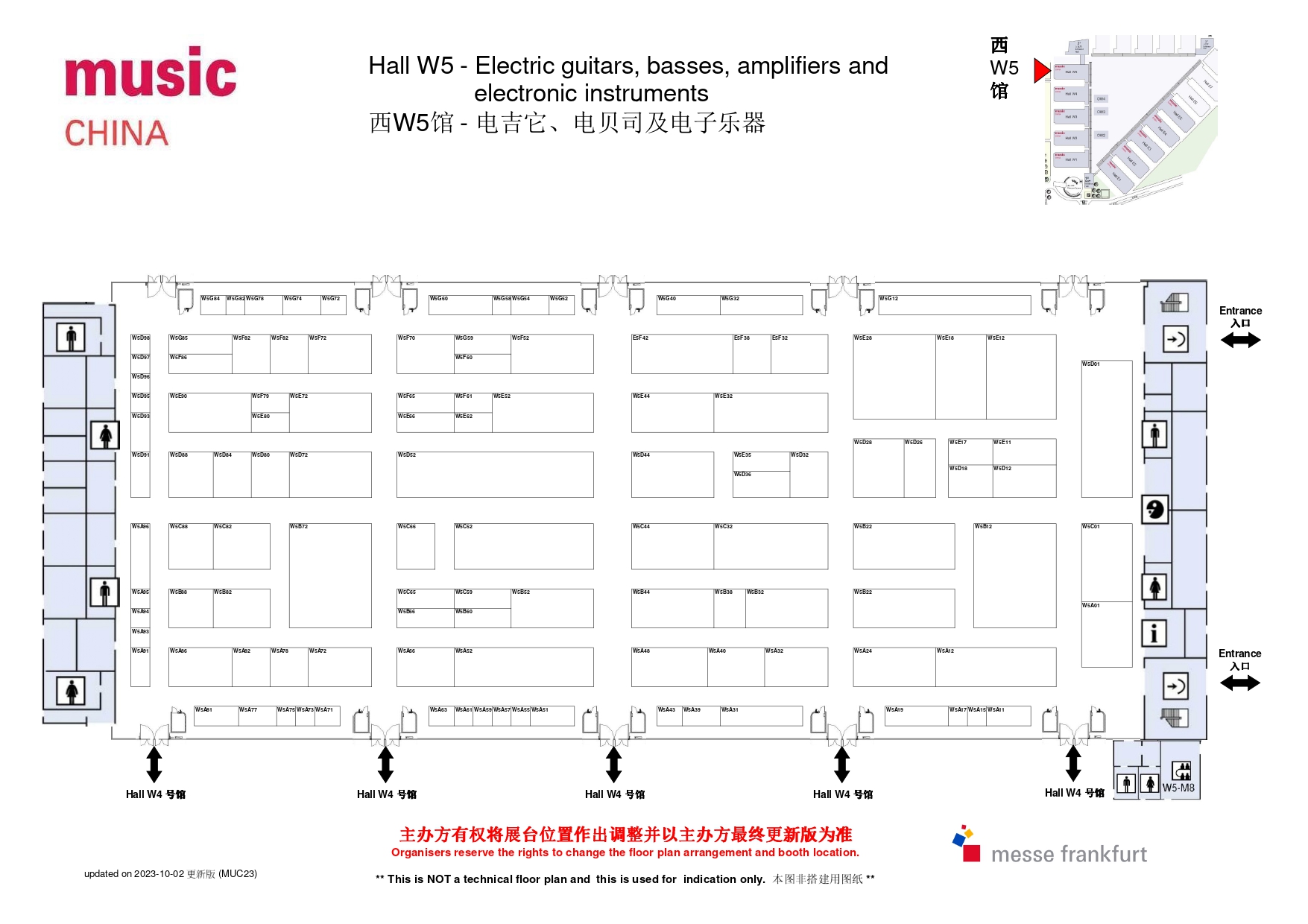 No smoking inside the hall.
No cooking inside the hall.
Catering and flower from outside cannot be brought into the  hall.
No flammability & exploding materials can be brought inside the hall during the show time.
A move-out permit is required shall any exhibits need to be carried away from the fair ground. Move-out permit can be applied from the official freight forwarder in your respective hall.


Name
Location
Cuisine
98 Restaurant

Mezzanine, Hall E3 & E4

Diversified Chinese food & snacks
Dongfang Jibai
Entrance Hall 2

Food and beverage with Chinese & Western style
Hui Zhan Fast Food
Loading bays 2, 4 and 19

Chinese-style fast food
JM Snack Bar

East inside of Halls W1-W5; West inside of Halls E1-E4

Food and beverage of Chinese & Western style
JM Coffee Shop

Entrance Hall 1
Food and beverage of Chinese & Western style
McDonalds

Mezzanine of Hall W5, E1-B4, E4-B2a, Hall N4-R1
 
MILANO

E5-R1, E7-R1

Italian coffee bar and fine food
Munich German Restaurant - Free Delivery & Carryout

E2-R1

Traditional Bavarian food & Classic HB beer
La Cite Café
E6-R1, N5-B2

Coffee, sandwich and delivery service
LaoDaiGou Restaurant

Hall N3-R1

Chinese style fast food
Lihua Fast Food

 Loading bays 3, 5

Chinese style fast food
LvQuan Restaurant

2/F, Hall W2-W3
Hall N2 - B2
Food & beverage of Chinese & Western style
Old Uncle Restaurant

2/F in Hall N3-N4

Chinese style fast food
Papa John's

E4-B1

Free delivery service
Paulaner Restaurant

Hall N2-R1

German style food and drink
SHIKE

E5-B2, 2/F in Entrance Hall 3

Chinese style fast food
ShenNongShi Restaurant
Loading Bay 10

Chinese style fast food
Subway
Hall N1-B2a

 Western style fast food