To keep orientation simple during your visit, here you find ground plans to download.
Location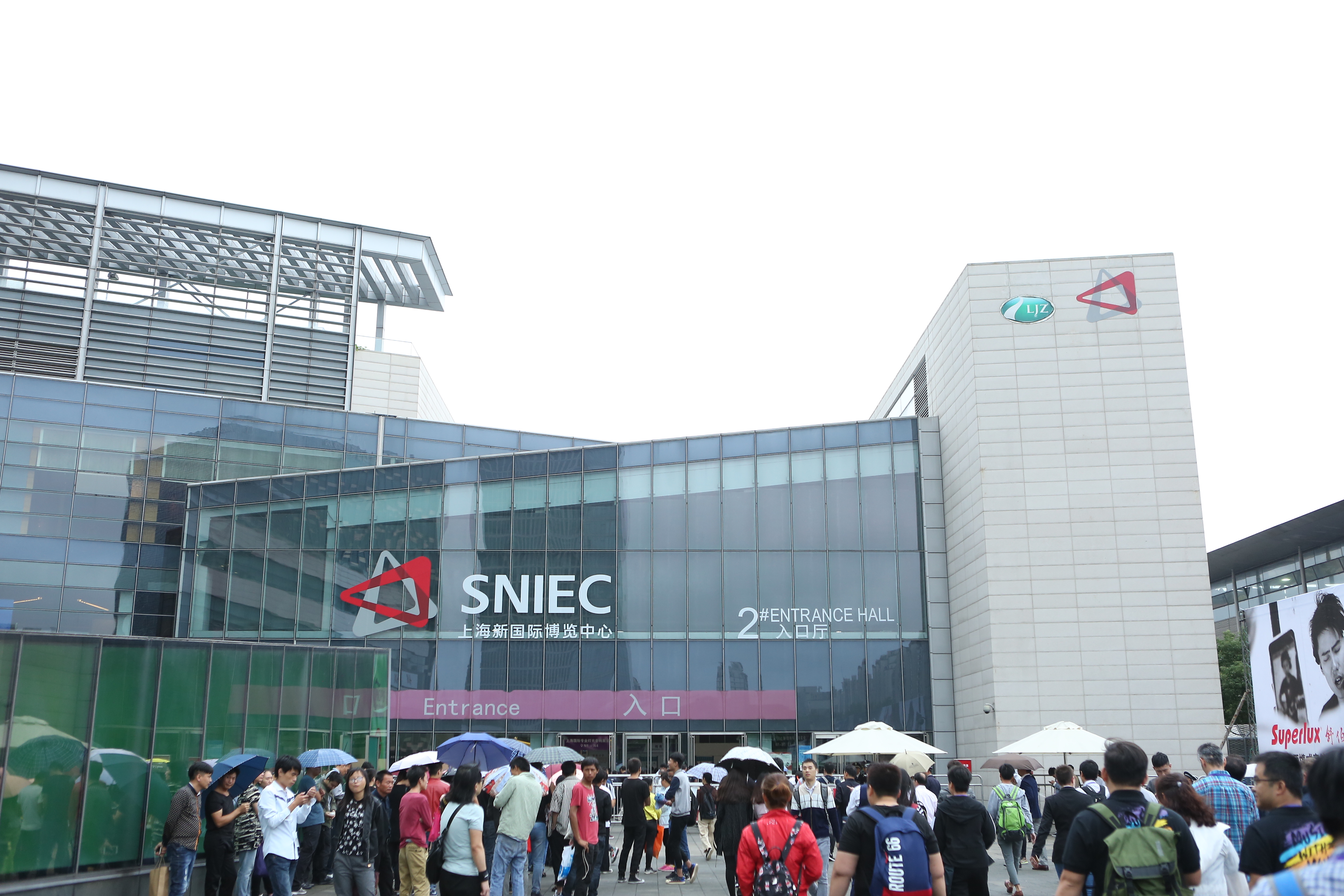 Shanghai New International Expo Centre (SNIEC)
2345 Long Yang Road, Pudong Area, Shanghai 201204, China
Tel : +86 21 2890 6666
Fax: +86 21 2890 6777
Email: info@sniec.net
No smoking inside the hall.
No cooking inside the hall.
Catering and flower from outside cannot be brought into the  hall.
No flammability & exploding materials can be brought inside the hall during the show time.
A move-out permit is required shall any exhibits need to be carried away from the fair ground. Move-out permit can be applied from the official freight forwarder in your respective hall.


Name
Location
Cuisine
98 Restaurant

Mezzanine, Hall E3 & E4

Diversified Chinese food & snacks
Dongfang Jibai
Entrance Hall 2

Food and beverage with Chinese & Western style
Hui Zhan Fast Food
Loading bays 2, 4 and 19

Chinese-style fast food
JM Snack Bar

East inside of Halls W1-W5; West inside of Halls E1-E4

Food and beverage of Chinese & Western style
JM Coffee Shop

Entrance Hall 1
Food and beverage of Chinese & Western style
McDonalds

Mezzanine of Hall W5, E1-B4, E4-B2a, Hall N4-R1
 
MILANO

E5-R1, E7-R1

Italian coffee bar and fine food
Munich German Restaurant - Free Delivery & Carryout

E2-R1

Traditional Bavarian food & Classic HB beer
La Cite Café
E6-R1, N5-B2

Coffee, sandwich and delivery service
LaoDaiGou Restaurant

Hall N3-R1

Chinese style fast food
Lihua Fast Food

 Loading bays 3, 5

Chinese style fast food
LvQuan Restaurant

2/F, Hall W2-W3
Hall N2 - B2
Food & beverage of Chinese & Western style
Old Uncle Restaurant

2/F in Hall N3-N4

Chinese style fast food
Papa John's

E4-B1

Free delivery service
Paulaner Restaurant

Hall N2-R1

German style food and drink
SHIKE

E5-B2, 2/F in Entrance Hall 3

Chinese style fast food
ShenNongShi Restaurant
Loading Bay 10

Chinese style fast food
Subway
Hall N1-B2a

 Western style fast food